Featured
Contact Us
Phone: 612.326.4575
Fax: 320.358.3080

External Links
Ultimate Extractor Upgrade
place order

At Six Sigma Arms reliability is one of our primary concerns causing us to focus on the most prevalent reliability issue plaguing the AR-15 platform for years. Extraction failures can lead to a type-2 or more likely a nasty type-3 malfunction that can be troublesome to clear, especially in the heat of battle.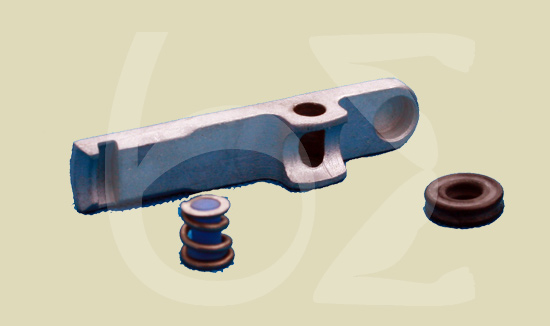 These failures are a direct result of the extractor slipping off of the case rim during extraction due to inadequate extractor tension. The Six Sigma Arms Ultimate Extractor Kit solves this problem by addressing three critical areas, extractor tension, longevity, and lubricity.
We address extractor tension by replacing the standard extractor spring with a heavy duty spring designed specifically for this purpose which won't kink or bind. As extra insurance against binding, we include a spring stabilizer.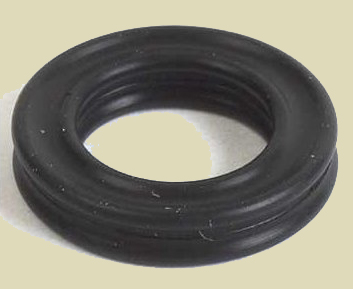 To further increase extractor tension and improve the longevity of the extractor spring, we utilize a Quad-Ring seal. The unique shape and design of this style of o-ring increases the extractor tension by over 400% and offers double the sealing surface to keep solvents and hot gases out of the extractor spring increasing its longevity. The Quad-Ring seal is specifically engineered to be nearly impervious to all commercial gun solvents and to handle extreme operating temperatures (-65 to 400 degrees F).
The AR-15 utilizes a push feed system in which the extractor must slide past and over the rim of the case as the bolt closes. The Six Sigma Arms Ultimate Extractor Kit assists the push feed action by utilizing a high lubricity Nickel-plated extractor. This ensures positive bolt closure and round capture as the bolt closes. Nickel-plating offers the best balance between durability, hardness, and lubricity.
The Six Sigma Arms Ultimate Extractor Kit is designed to make the AR-15 as reliable as its operator.
Price: $54.95 $44.95
Out Of Stock
If you have questions or can't find what you're looking for please contact us via our website or email us at sales@sixsigmaarms.com. We have access to significantly more items than what we have listed on our website.