Featured
Contact Us
South Location
Phone: 612.412.1448

North Location
Phone: 612.326.4575
Fax: 320.358.3080

Griffin Armament
place order

We are a master level dealer for Griffin Armament and stock the full line of their products. If we don't have it listed here please call us at 612.412.1448 or send us an email and we'll provide you with a quote and add the SKU to this page so that you can place a backorder with us.
Many suppressors are In Stock and ready to start paperwork on, others are tagged "backorder". Backorders are fulfilled in the order that they are received. At this time it is impossible to provide an ETA for backorders.
Call us at 612.412.1448 or send us an email for details about our current promotions!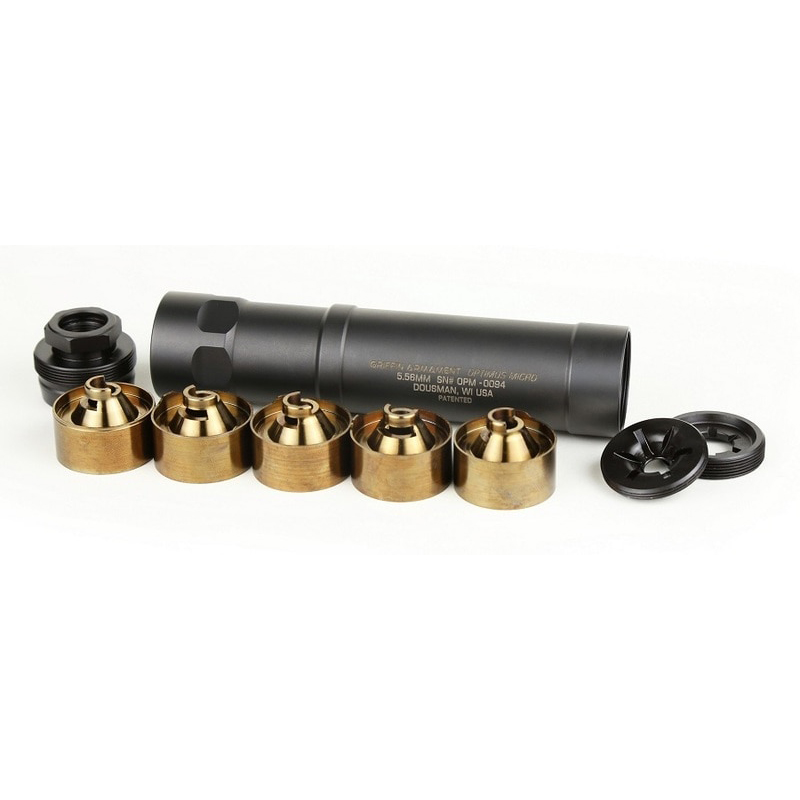 Please note; Griffin products will always indicate that an FFL is required. If you are only ordering accessories, the FFL requirement will be removed from your order during processing.
Price: $0
In Stock
Please note: This order REQUIRES an FFL. Please have a copy of your dealer's FFL emailed (as a PDF) to sales@sixsigmaarms.com. We MUST have this documentation on file prior to shipping. Please contact us prior to purchase if you would like to pick up your order in person.
If you have questions or can't find what you're looking for please contact us via our website or email us at sales@sixsigmaarms.com. We have access to significantly more items than what we have listed on our website.
Note: Items marked "In Stock" are on site at one of our facilities and ready to ship immediately unless the item notes indicate otherwise. Items marked "Available" are available through one of our distribution channels and will be acquired as soon as possible to fulfill your order. Select items are available for "Backorder" as well. These items will be ordered (or already have been ordered) and will be fulfilled as soon as they are received. Payment is due at the time of your order. For special arrangements, please feel free to give us a call. Thank you!